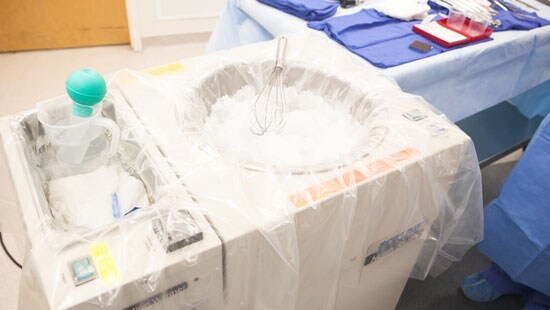 Patient Temperature Management
During surgical operations, safe and effective local cooling is often required to maintain cardioplegia/cardiac arrest, or to reduce the need for oxygenated blood in local areas or organs.
The Ecolab Hush Slush® system can produce delicate, soft and sterile smoothies, which can be conveniently and quickly applied to the target site through containers, syringes, endoscopes and freehand, uniformly covering tissues and organs, and achieving safe and reliable local cooling.
Programs, Products, Equipment, and Services
Explore Our Patient Temperature Management Offerings
We couldn't find any results for "".