Managing Through Challenging Times
Although we don't yet know when, the COVID-19 pandemic will end. Until that time, companies of all sizes, in all lines of business, everywhere in the world, are navigating an uncertain landscape.

Ecolab is here to help.

No matter which stage of the pandemic you are experiencing today, we will work with you to manage the impacts and keep you operating efficiently, minimizing infection risk to your customers and employees – and building resilient operations.

Supported by our solutions and industry and public health expertise, you'll feel ready to welcome back your customers and meet heightened expectations for safety, cleanliness and health as we move into better times.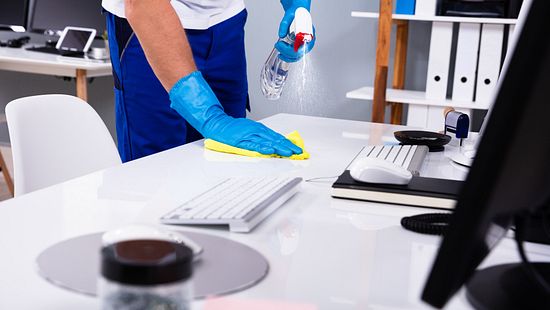 5 Practical Steps to Defend Your Workplace from the Coronavirus
What can I do to help combat COVID-19?
Take Action: Focus on standard infection control practices, training and compliance.