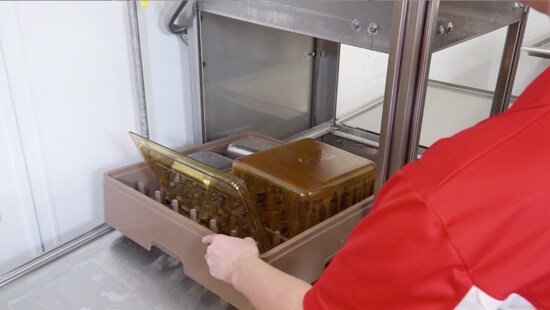 Machine Warewashing for Quick Service Restaurants
For Quick Service Restaurants facing today's labor challenges, the KAY® QSR Machine Warewashing Program is an excellent solution that saves time, labor, and improves employee morale. Unlike manual warewashing, machine warewashing frees up employees to focus on more profitable tasks.
The KAY® QSR Machine Warewashing Program
Improved Labor Efficiency
Most of us have dishwashers in our homes. Why? Because washing wares by hand is time consuming and labor intensive. The same is true for restaurants. Instead of washing wares, employees could be prepping food and servicing customers.
Fast Cleaning and Increased Food Safety
Don't let your pans, trays and utensils pile up at the 3-compartment sink. When you have an Ecolab warewash machine in your store they can be quickly cleaned, sanitized, and put back into use in minutes. You can have peace of mind knowing your wares are sanitized thoroughly every cycle.
Service is Key
Our warewashing program is backed by our KAY territory representatives who help train employees, maximizing efficiency and allowing you to reallocate labor to focus on serving guests — maximizing customer satisfaction. It's time to modernize your quick service restaurant and maximize your labor with an Ecolab warewash machine.
Machine Warewash Options for Quick Service Restaurants
We couldn't find any results for "".