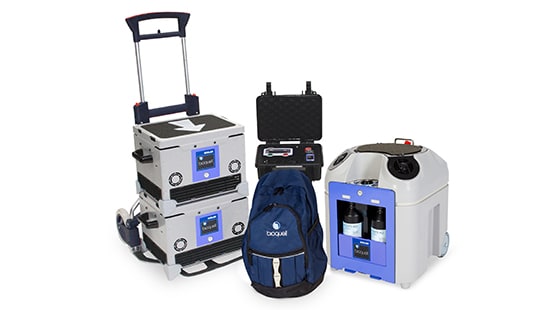 Bioquell BQ-EMS
An ambulance can host many patients in a short period of time. In this confined space, ineffective cleaning can spread microorganisms and increase the risk of infection for patients and staff.
Help eliminate microorganisms with Ecolab's Bioquell BQ-EMS. This portable bio-decontamination system uses hydrogen vapor to to produce a 6-log sporicidal kill on exposed surfaces.
Features of Bioquell BQ-EMS
Control Panel
Kept in a hardwearing case and placed outside the vehicle, the panel wirelessly controls the vaporizer and aeration units. Enter the volume of the area to be bio-decontaminated, and start the cycle with the push of a button.
Hydrogen Peroxide Vaporizer
This lightweight, mobile piece of equipment disperses the hydrogen peroxide vapor onto exposed surface in the enclosed area.
Aeration Units
After the bio-decontamination phase is complete, two high-powered aeration units rapidly remove hydrogen peroxide vapor from the enclosed area. This leaves the area free from residues and odors.
Handheld Sensor
Safety is paramount for Ecolab. This low-level hydrogen peroxide sensor is used to confirm that no vapor is escaping during a cycle, and to ensure the area is safe to enter after a cycle.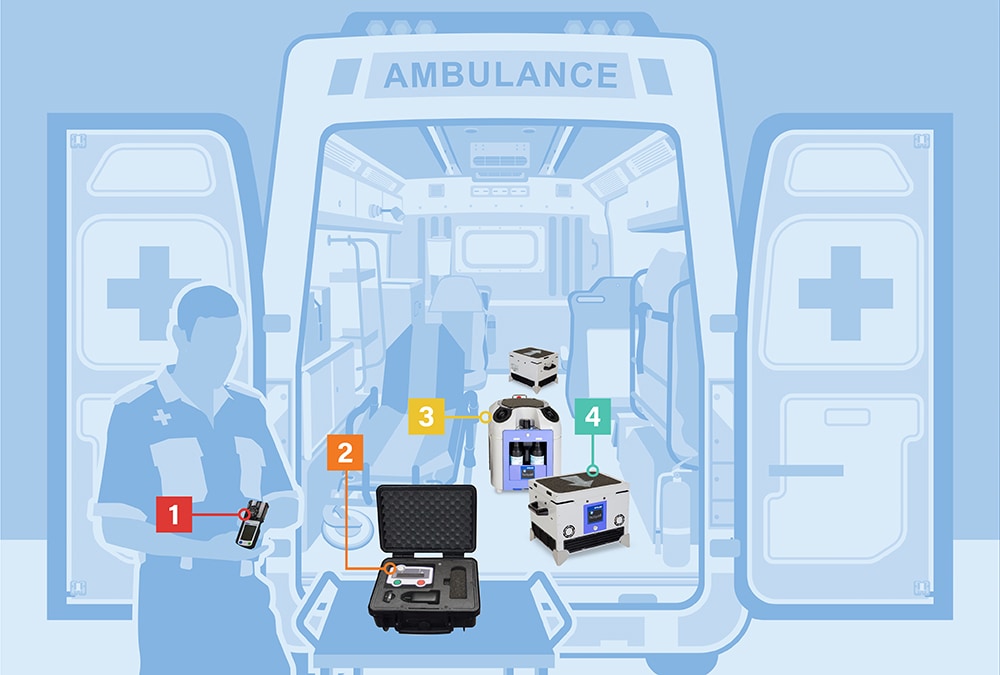 Why Choose Bioquell BQ-EMS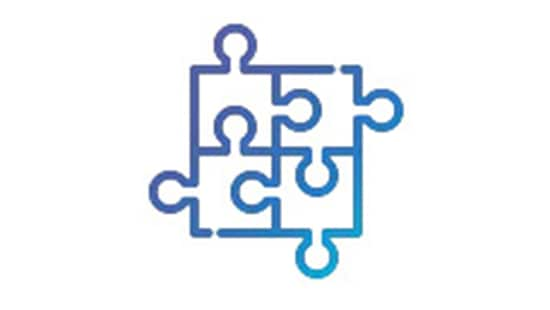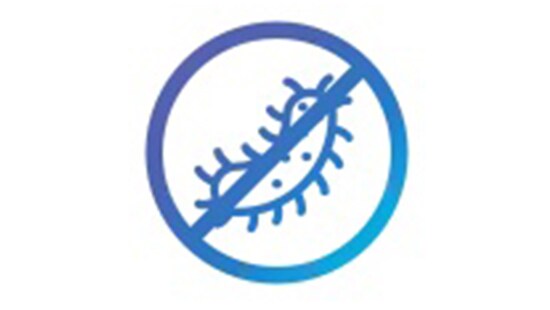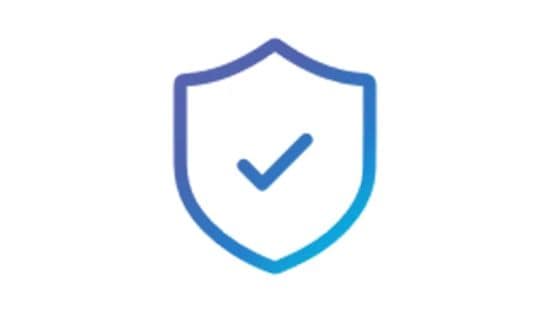 The Bioquell BQ-EMS is Ideal for: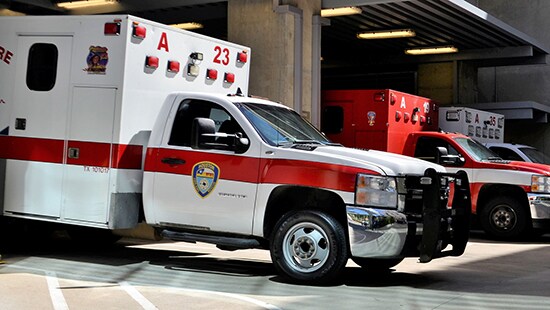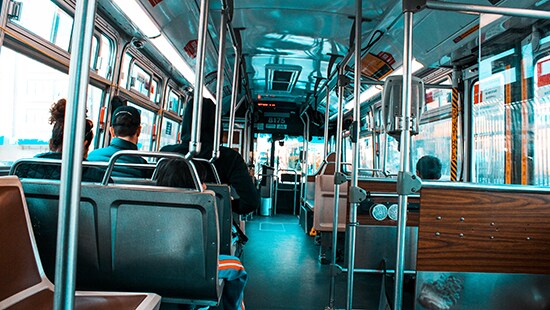 Wondering if the Bioquell BQ-EMS system is right for your organization?

See How It Works

Watch the step-by-step process to prepare an EMS vehicle for bio-decontamination.
Do You Need Funding Assistance?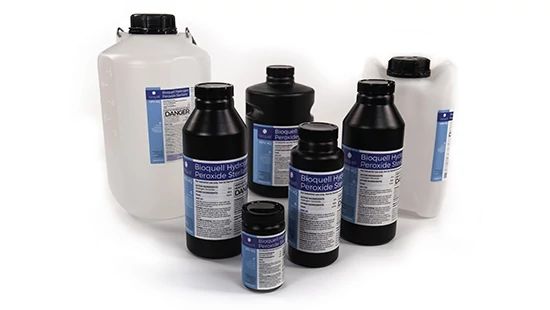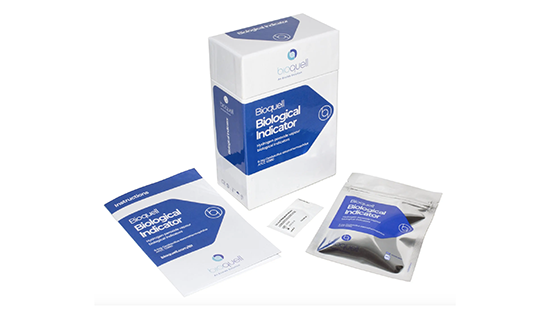 Biological Indicators (BIs)
Bioquell Room Chemical Indicators (CIs)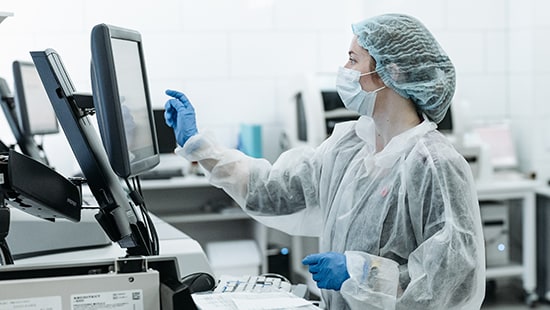 Use Even on Sensitive Electronics and Equipment